Turner Flux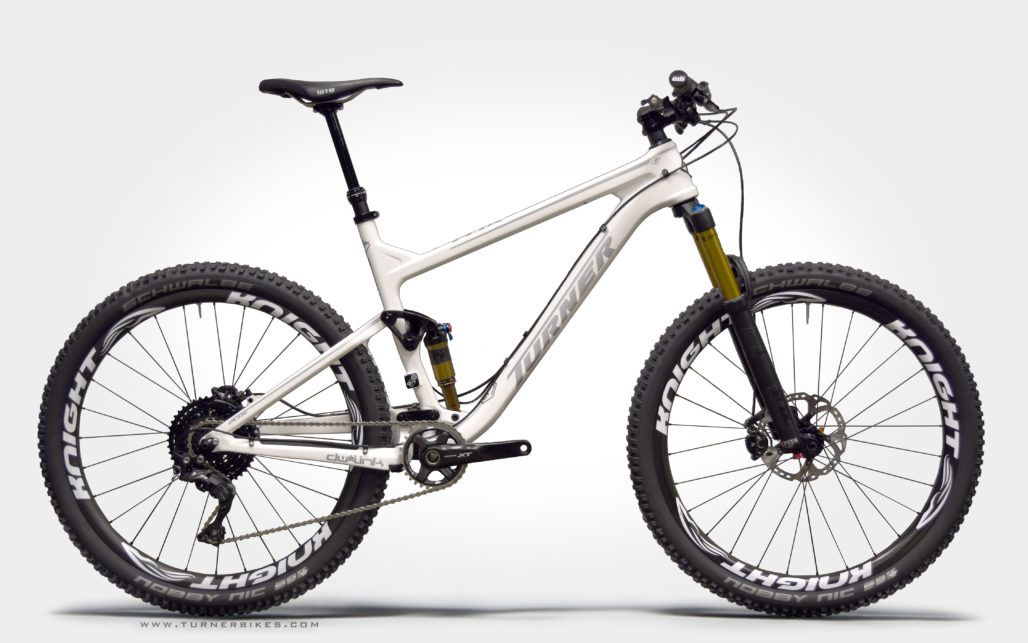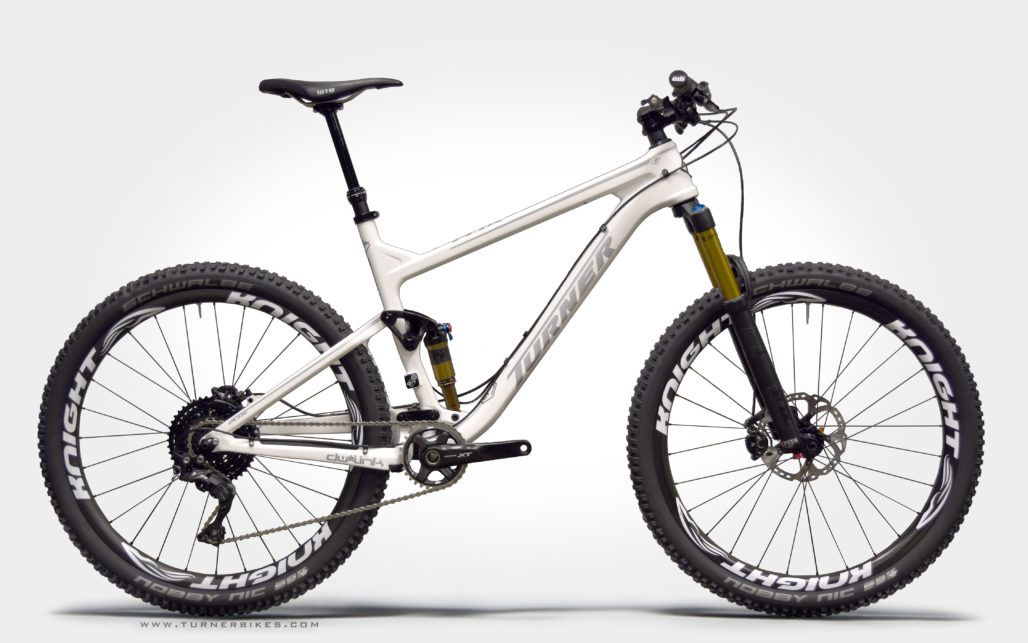 Turner Flux
Check out our 1st ride report for the RFX: INTERBIKE 2016: Turner Flux Ride Review
Demo Bike Availability: We currently don't have any Flux bikes available for demo but would be happy to chat with you to see if they might fit your riding style. Feel free to reach out to me at jeff@dirtmerchantbikes.com if you are interested in getting feedback on choosing a bike to fit your needs.
Other 27.5" and 29er bikes that I can recommend for typical trail riding in the Pacific Northwest from most XC/Race oriented (better at climbing) to those that are more All-mountain/Enduro oriented (better at descending)
Yeti SB100: Super snappy climber, that is also surprisingly stable on downhills.

Turner Flux: The Flux is snappy and efficient in its climbing feel though may not be necessary a faster climber than the RFX. It works well in tighter trails such as ones that you might find in the Northeast part of the US. Its lower degree of descending stability (converse of it's faster handling) requires more rider skill to ride tougher descents.

Pivot Trail 429 - Great bike for most riders, but less stable for really chunky trails such as some that you might find on Tiger Mountain and Raging River. This bike climbs almost as well as the SB100

Yeti SB130: Climbs pretty well (better than the SB 5.5 that was its predecessor), Feels pretty stable on the descents

Alchemy Arktos 27.5: The Arktos felt great with a similar level of descending ability as the RFX. It climbs reasonably well, but not as well as similar dw-link bikes (Mach 6, RFX)

Pivot Mach 6: The Mach 6 climbs well and is a stable descender. It feels a lot like the RFX in how the current version (introduced in 2017) handles and how the suspension works.

Turner RFX: The RFX climbs exceptionally well and not just for a 150mm travel bike. It climbs as well as the Pivot Trail 429. Though not as stable as dedicated Enduro race-replica bikes (Yeti SB6, Devinci Spartan), it will handle fine for anything in the Seattle area.

Ibis Mojo HD4: The HD4 has a longer wheelbase than either the Mach 6 or the RFX so it loses some nimbleness compared to the other two bikes at slower speed. It is surprisingly not sluggish when speeds pick up even just a little bit. Compared to the Yeti SB6 and the Devinci Spartan, the HD4 seems to have a wide range of speeds at which it works well, albeit starting at a slightly faster speed than the Mach 6 or the RFX.
Benefits of ordering from Dirt Merchant Bikes are:
1. Guaranteed delivery windows set when Turner confirms date of frame availability
2. Opportunity to do custom builds with online price matching.
3. Free shipping in the Continental US
4. No sales tax outside WA state
---------------------------------------------------------------------------------------
The Flux is a new generation trail ripper. The lightweight carbon chassis and 120 mm of suspension creates a lively and flickable ride, but its modern geometry and 67.5 degree headtube angle make it equally well suited for tackling more aggressive terrain. Much of the ride quality comes from the Flux's DW-link which is engineered to provide amazing bump absorption without pedal feedback. It inspires confidence when it's held wide-open, but doesn't sag and put you in the backseat when you want to stomp on the gas. The Flux weighs in close to XC race bikes, but because of it's design and suspension kinematics it can truly unleash on challenging descents and rip like a much bigger bike.
David Turner talks about how the Flux was designed: Interview with David Turner at Interbike 2016
Interested in more ride reports on the new Flux. Check out these links:
Gear Institute: "....uphill qualities of a cross country bike and the downhill qualities of a trail bike"
Mountain Bike Action: "It's as competent on long rides and climbs as it is handling technical and steep descents."
Singletracks.com: "I could see this bike being a sleeper hit with riders who know exactly what they want and need out of a light-duty trail bike."
Prices based on following Wheel choices:
Wheels: Stans Arch Mk3 rims with Stans hubs
Other available Wheel choices (at additional cost include):
Wheels:

Enve, Knight, Stans, i9 carbon wheels (At additional cost)

i9 Trail S, i9 Torch Trail, Stans Arch Mk3/Flow Mk3 rims with DT350 hubs